Range Of Small Business Accountants
Affordable Business Accounting & Bookkeeping Services Across the UK
Michael Hayden has provided start-ups, small businesses, self-employed and individuals with tax accountancy services for over 25 years. As an established and dedicated small company accountant, he has helped many clients with the financial side of their company while remaining competitively priced.
Our small business accountants in Manchester and London are registered HMRC agents who can handle all bookkeeping, VAT registration, self-assessment, tax paperwork and correspondence, offering a complete hassle-free year-round financial service.
We cover a broad range of industries and sectors for small and medium-sized businesses or self-employed in the UK
WELL-PRICED SMALL BUSINESS ACCOUNTANCY
Expert Advice & Low-Cost Accounting Package
Sole Trader
Affordable & Reliable Accountant
Self-Employed
Prompt & Qualified Accountants
Small to Medium Business
Skilled & Expert Accountancy
SMALL BUSINESS ACCOUNTANT
Tailored Accounting Service for Partnerships or Limited Company
SERVICES FOR SMALL BUSINESSES TAX SOFTWARE
Our SME Accountant Can Help With Any Business Plan
SMALL BUSINESS ACCOUNTANCY SERVICES
Need an Accountant Who Can Provide Business Guides?
Affordable
Support
Fixed Fee
Experience
Flexibility
Affordable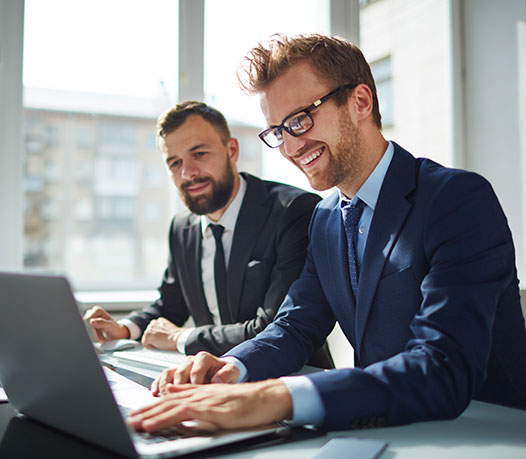 Reason to Work With Us!
MH Services will help your business grow via affordable financial and tax services including bookkeeping services, self-assessments, tax return, account management and financial consultation. We pride ourselves on being an affordable cloud-based accounting software that provides high quality to all clients in a timely manner.
Our wide range of financial accounting services will save you money and time while keeping your cash flow in place. Our approach & business goals are simple – we work hard to save you money whilst ensuring all of your business accounting services and tax compliance requirements are met. Reach out to chartered accountants!
Contact us today for practical advice on company accounts. You'll be up and running with our chartered tax advisors and experts in no time.
Support
Fixed Fee
Experience
Flexibility
CONTACT US FOR FREE CONSULTATION
Frequently Asked Questions
Our specialist bookkeepers and professional accountants will offer financial services to individuals, self-employed and businesses.
WE GONE ABOVE AND BEYOND TO RUN YOUR BUSINESS
Our Personal Approach to Small Business Accounting
High-class taxation assistance with a down to earth approach. I've always found Mike to be an incredibly knowledgeable, helpful and professional accountant near me for running a business.
Mike has been my local London accountant for over 10 years and I have referred many of my friends and colleagues to him. He is an expert accountant and client manager, pleasure to deal with.
I've been using MHS for a few years now. Helpful and always at the end of the phone for catch ups. Recommending for sole traders that own business.
I'm a small business owner and have worked with Mike's tax advisors in central London for many years. He's been extremely helpful, easy to work with and flexible. Recommended for making tax digital and accounting records.
Mike has been sorting out my accounts for some years now; his accounting expertise and knowledge of the tourism industry are incredible. Highly recommend for accountancy service.
If you need to grow and need a high level of service, I can strongly recommend using MH Services for accounting needs to subcontractors. Great accountancy, tax planning. All HMRC refunds are taken care of for such a low fee.
Mike has done wonders and sorted our bank account, payroll and I wanted to let you know I really appreciate all you've done at such short notice. Everything is up to date and I received the best accounting services in Manchester and client manager.
The bookkeeping services we received are fantastic. We had some issues in the past and needed help as my limited company has grown. Very patient & responsive accountants & client managers. Recommend their services
Mike has been our dedicated accountant in Manchester for 10 years. Answers any question, super reliable & efficient as well as genuinely friendly payroll service. Highly recommended for tax efficiency to any sole trader.
England and Wales
Industry news & articles:
Make confident small business accounting decisions for your limited company and know what to expect from HMRC.